On June 27, Russian Global Compact Local Network jointly with the regional department of the Kransodar RSPP, promoting the global sustainability agenda under the framework of the regional programme on sustainable development held in Krasnodar a discussion session 'Integrating Sustainable Development Goals into Business Strategies of Modern Companies. Context, Logic, Advantages'.
The discussion was devoted to sustainable development and to its various aspects as factors, which today influence significantly business, commercial strategies, national and global economies. The largest scale to this topic is provided by the UN SDGs, which involve business into a global agenda of transforming the world and call for searching local solutions to global problems.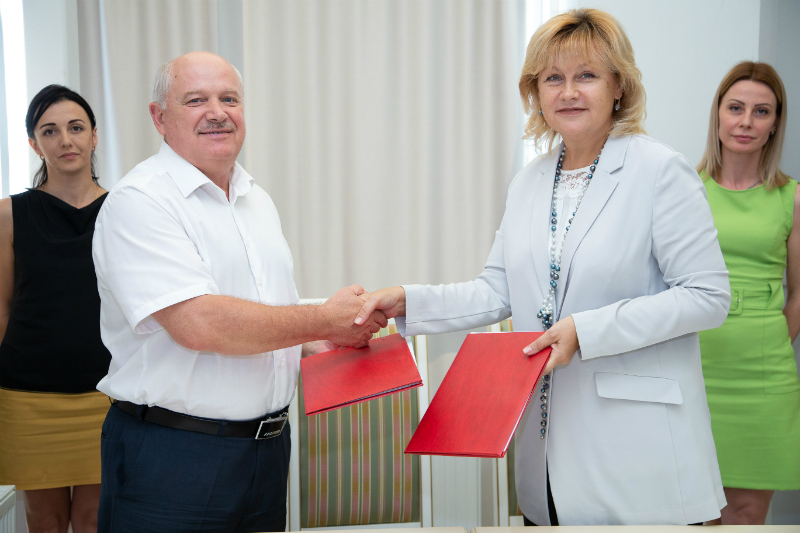 The topic of sustainable development and of the SDGs as its formulated agenda is broad, multidimensional, not always clear and is often discussed. Therefore, the objective of the session was not an attempt to answer all the questions of the regional business-community but rather to demonstrate and to confirm that sustainable development is a clear trend, a landmark, that demonstrates in what way the world economy will move and which competences will require modern business, which wants to learn to be sustainable, and therefore, to be responsible and to be able to manage all kinds of its impacts – in the area of environment, economy, ,moral and ethical spheres, social, and so on.
These competences can be developed by relying not only on declarations, but also on deeply elaborated numerous international and regional documents and standards, policies and strategies, systems of ratings and requirements, self-assessment, regulation and self-regulation; and also on the platforms, in which the topics methodology of accompanying business in its journey towards sustainability are discussed. Such platforms in Krasnodar were presented by the Russian United Nations Association, Association 'National Network of the Global Compact', and the Russian Union of Industrialists and Entrepreneurs, which are open for cooperation, joint further search of arguments and ways of transforming business-models in the interest of sustainable development, society and nature.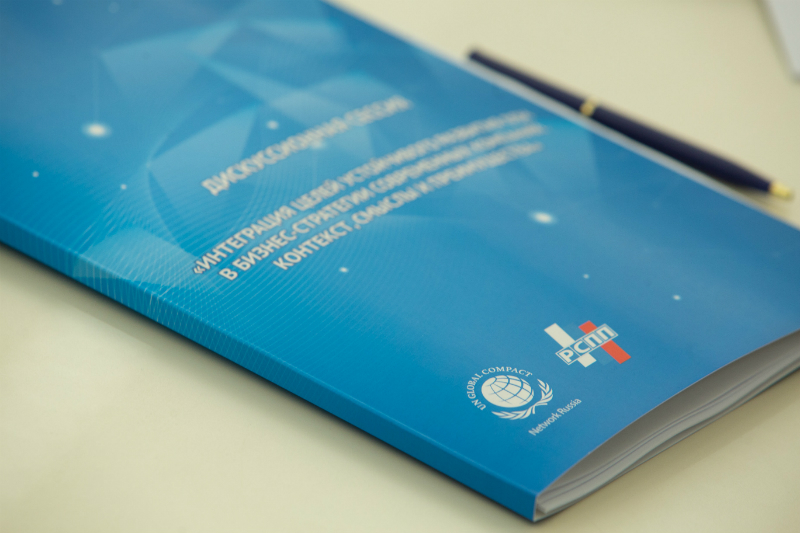 Larisa Ovchinnikova, the Chair of the Board of the Association 'National Network of the Global Compact', Managing Director of the Department of Institutional Development of Vnesheconombank named Vnesheconombank, Nornickel, Rosneft, RusHydro, Severstal, LUKOIL, Rusal, JSFC Sistema and certain other largest corporations out of those already following the SDGs. It means that business notices evident advantages in participation in a global partnership for sustainable development. 'In particular, due to the involvement into activities of the UN Global Compact, business receives new incentives and growth points, in particular opportunities to attract additional financial resources from international investors, innovative tools of forming sustainable business-models. Moreover, presence of responsible business, open for an international dialogue, gives significant advantages to a region, in which it acts, since authorities have who to rely on in solving key issues under a globalized economy', highlighted Larisa Ovchinnikova.
Alexander Ruppel, Minister of the Economy of Krasnodar krai confirmed that administration of the region is ready to actively cooperate with the Association 'National Network of the Global Compact' and understands the importance of such work. 'Today competition in the economy is happening in all the dimensions. Therefore, we are elaborating the 2030 Strategy of socio-economic development jointly with the representatives of business and civil society in order to make it applicable', said the Minister. 'Only global economy can be competitive, and to be successful in an international arena, it is important to comply with the requirements of international markets and to work in partnerships'.
Elena Feoktistova, Deputy Chair of the Board of the Association 'National Network of the Global Compact', Managing Director of RSPP on Corporate Responsibility, Sustainable Development and Social Business, noticed that business objectives on sustainable development are becoming more and more complex and multidimensional: 'It is not the first year we have been promoting high standards of responsible business practice, and to large extent our companies comply with international requirements. Nevertheless, the agenda is becoming wider, and there appear not only new recommendations, but also standards, more and more narrow, for instance on combatting corruption, sustainable procurement, etc. Today all of them are becoming important elements of corporate responsibility, which can be viewed as milestones of measuring progress of every company'.
In order to raise involvement of regional business community into international programmes and discussions on sustainable development, lack of which leads to missed opportunities and unused tools, we need new forms of cooperation for all the stakeholders in the region in partnership with the initiatives and platforms, working on the global agenda. What are the main directions and perspectives of cooperation on these global platforms? How evident are the advantages of integrating the topic into the regional agenda? What can be done by joining into an involved community to facilitate sustainable development of business and regions, in particular, of Krasnodar krai? What is the way to synchronize global agenda and its values with the experience of practical experience of regional business for sustainable development? Discussion experts will look for the answers for this and other questions during the process of further joint work on a basis of an Agreement on Cooperation, signed between Krasnodar Regional Office of RSPP and the Association 'National Network of the Global Compact'.
Video: Kuban-24 Кубань-24